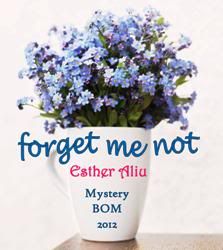 Last year I participated in Esther Aliu's BOM called "Hearts Desire". I am truly impressed with Esther's designs and will continue to follow along in her BOM for each year forward, for as long as i'm able.
The new mystery bom is about to begin. Visit
Esther's Blog
to find out more details.
'via Blog this'